Registration for Summer Accommodation in VMU Dormitory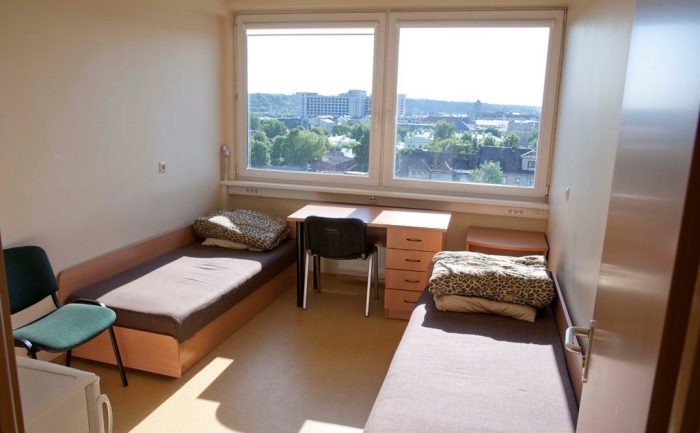 International graduates of 2017-2018 academic year and all international students wishing to live in the VMU Dormitory No. 2 (Vytauto pr. 71) for the summer period (July 1st – August 14th) have to fill in the online registration form until 17th of June.
Please note that VMU has a very limited number of accommodation places in the dormitories during the summer. For this reason, accommodation will be provided only to those students who will submit an electronic registration form correctly and as soon as possible.
The students will be personally informed about the provided accommodation places by email until June 20th, 2018. Messages will be sent to the personal addresses provided during the registration.
International graduates of 2017-2018 academic year and students from other higher education institutions who will be provided accommodation in the dormitories of VMU will have to pay accommodation fees for the whole period (from July 1st until August 14th) in advance, before the 1st of July. The prices of accommodation services during the summer period will be applied in accordance with the Rector's ruling.
More information: