Invitation for students to join Biomapas academy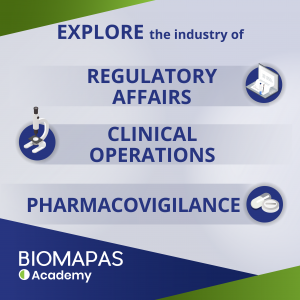 WHY SHOULD I JOIN?
During the 3-month period you will gain:
First-hand industry insights from global experts
Broader understanding of Clinical Research, Regulatory Affairs and Pharmacovigilance
A chance to kick-start your professional career by getting an internship offer in Biomapas
Academy student with the highest results will be rewarded with 500 EUR scholarship of excellence
PARTICIPATION CRITERIA:
All students and recent graduates with study specialization in life sciences can participate if they:
Are based in Lithuania, Ukraine, Georgia, Poland or Russia
Have reached English proficiency level of B2 or higher
Are willing and able to dedicate their time to participate in lectures and to complete the assignments
WHEN DOES THE ACADEMY TAKE PLACE?
The application process starts on December 21st, 2020
The Academy starts in February and finishes in May 2021
All Academy activities will be held completely remotely
Interested? The registration is open until January 18th!
Apply here: bit.ly/Registration-Biomapas-Academy
Please note that we will contact only the selected candidates.
Join the next generation of life science specialists!
You can find more information here: facebook/BiomapasAcademy